FRIDAY FEATURES: CONRAD LE BRON
Happy Friday, BB's!!!
If you haven't already heard, the brilliant and beyond funny Conrad Le Bron just opened his own coaching business for actors looking to hone their craft in NYC. FINALLY.
If you don't already know this guy, you're missing out on some pretty dope sh*t. A working actor from Perth, Australia (dreamy accent included), Conrad brought his exceptional talent and coaching skills to the city that never sleeps.
We were fortunate enough to meet him on the set of MFM Transmedia's "Missed Connections", where he directed the pilot episode and made us all laugh uncontrollably.
With an IMDB page a mile long, FCF sat down with Conrad to ask him the real, hard-hitting questions like: is everyone in Australia as tan as you? And what sort of cheese makes your heart happy?
FCF: Conrad! Tell us a little about yourself.
Conrad: Hi FCF readers! I'm Conrad Le Bron and I'm an actor, acting coach, director, and writer from Perth, Western Australia.
FCF: You've been conquering NYC for a little while now. How long have you been here and why'd you leave all of those beaches?
Conrad: I have been here for almost four years and I moved here to work as an actor. I had always planned to move to the U.S., and it wasn't until a mentor of mine encouraged me to move here sooner than I'd planned that I made it happen.
FCF: ...But those beaches, tho.
Conrad: For me, after working in Australia, I felt like I was hitting a wall in terms of what I was being seen for. The industry in Australia is far smaller than it is here in America. From a casting perspective, I don't look typically 'Australian' (whatever that means). I'm not the blonde-haired, blue-eyed surfer that people have come to associate with the Australian 'look'. Moving here opened me up to more acting opportunities for my look and type.
FCF: If you had to pick a neighborhood in NYC, which one would you pick as your fave? Just so future fans know where to stalk you?
Conrad:
FCF: No, really. Which 'hood is your fave? (We're on your side, future stalkers.)
Conrad: My favorite neighborhood is the East Village! It looks and feels like the typical neighborhood that New York is famous for. I love how relaxed and casual it is and I really like the food, shops, bars, and cafes in that area. I was living there last year and it was a dream!
FCF: So, where do you live now? What street? And like, apartment number?
Conrad:
FCF: Fair enough. Moving on. What's your background and how did it inspire you on your career path?
Conrad: My background is pretty colorful. I've worked in a bunch of fields while acting. I've worked in Restaurant and Event Management both domestically and internationally. I've trained with acting tutors and mentors from all over the world. I've done a lot of self-development, coaching, and leadership training. I have a keen interest in psychology and human behavior. I've also worked as a ceramic tiler. That was cool. I'll probably go back to school one day to become a psychologist as well.
FCF: Well, psychology is a huge part of an actor's craft so that makes sense. Have you always known what you wanted to be when you grew up?
Conrad: Ever since I was five years old and declared that I was going to be an actor, I've been working to make that happen. But more recently, I've found my gift and passion for coaching. I trained as a life coach and just loved getting to make a difference in people's lives and empower them. I then drew the comparisons between that and acting and realized that they're quite synonymous. Being an acting coach really inspires me just as much as acting does!
FCF: It's probably nice for your clients to have someone that's been in their shoes and knows where they're coming from. Tackling it from a positive place.
Conrad: And it works. Actors find it useful and empowering, and it feels good to be able to empower an actor to do their best work.
FCF: Bueno. Em and I once had an acting coach that just held our stomachs while we screamed for ten minutes. Have you ever tried that method?
Conrad: ...
FCF: Okay! Who is your ideal client? Is she short, blonde, and totally crushing this interview?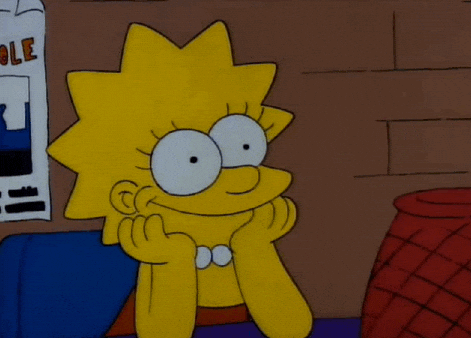 Conrad: My ideal client-
FCF: Nice avoidance technique.
Conrad: -is an actor striving for more discovery and truth in their work. They could come from any acting technique or experience level so long as they're willing to investigate and ask questions of the script, of their character, and of themselves. When actors just jump in and really 'try it on' is when they get the most out of working with me.
FCF: I saw on your Instagram account that you've been working on a couple of projects this year that have really taken off. Tell us about those!
Conrad: [Apart from Missed Connections], I have a web series called "Then That Happened" that I co-created, co-wrote, executive produced, and starred in.