Hello, hello!!!
It's been a minute since I touched base with everyone! I so apologize for that. Sometimes, when FCF gets a tad crazy, I just don't have time to write really great content for you guys. And if the content sucks, there's no point in posting. lol. So! Breaks happen, but this break is over!! And we have so much news to share with you all!
First on the docket: PUMA.
Some of you already know this, but FCF was lucky enough to work in collaboration with AT Films and Loop to produce a very special project coming to Puma fans everywhere in early 2018. We will be sure to post an update as early as we can, but for now, suffice it to say we have been sworn to secrecy and all you get is this tiny sneak preview of me styling outfits in the freezing cold - BTS style. The little nugget doing make up in the picture above is our friend, Laura Peltak, whom I met while doing HMU on the set of Merce, the web series. She's dope. :)
In other news, we are also very excited to announce that the Native Tourists Teaser Pilot is coming out in March 2018 after a very long post-production delay. We are so excited to share the magnificent work of the cast and crew. Our editor, Aden Hakimi of Silver Crown, is doing phenomenal work and we could not be more blessed with our director, Jonathan Whittaker of Man In Hat Productions. Check them out if you haven't already and leave them a comment here if you've got any questions. They're both dope as hell and would love to hear from their fellow artists. A couple sneak peek stills are below.
Last on the docket: my birthday.
You guys might already know this if you follow us on Instagram, but I am Scorpio and I just had a birthday! Now, I've not had the best of luck with birthdays. The last three were absolute rubbish and deserve to stay long buried in the back of my mind.
I'm not being dramatic here. There really were just awful. lol. Birthdays in general come with a lot of unmet expectations, but the last few were lonely beyond belief. Maybe my expectations were too high or uncontrollable circumstances got in the way of things with friends, blah blah blah. They were just... not great. Let's leave it at that.
This one, however, was one of the best fucking birthdays I've every had.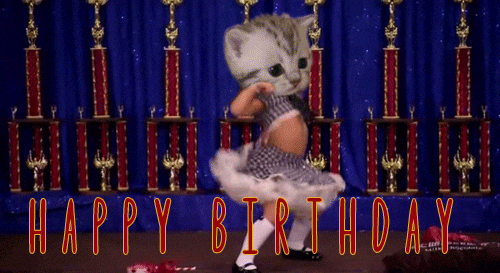 Now, if you read this blog, you likely know that I suffer from intermittent anxiety and depression (I'm fine, Mom). Why depression exists, I don't honestly know. Why does anything exist? Why is a butterfly less creepy than a moth? Why are we fascinated with writing our names in window fog? We will never know the real answers. Scientists break depressive disorders down into chemistry equations; religious scholars tell you to have more faith in God or whatever. I personally think people just inherently know that they are radiant, extraordinary creatures and when life doesn't reflect our own inner truth, it makes us a little sad or anxious. We worry about the lack of proper reflection back to us, and the worry turns into negative cycles of thinking that are just mean-spirited. I don't know who or what designed humanity, but they really have quite the flair for drama.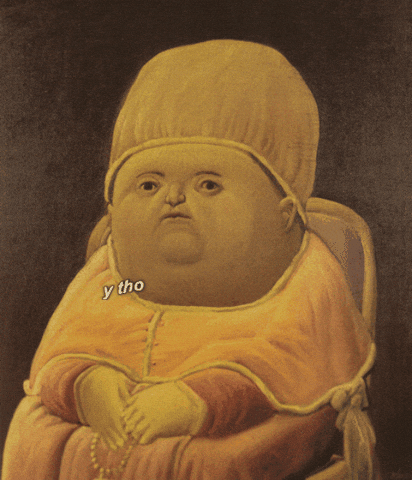 Since we are being totally honest here, I will admit that I was feeling a bit blue in the days leading up to my birthday. I'd stopped believing that a birthday could be a good day simply because there was so much pressure on the day itself. In my mind, there was no way that it could live up to even the smallest of expectations. Expectations, so they say, are the root of all heartbreak.
I know. Let's not talk about my dwindling expectations of other people's time. (No, really, I'm a very cheerful girl. Don't let these posts fool you... Or do, and send me chocolate.) Instead, let me tell you what transpired on my first really fucking awesome birthday in a very long time.
A bit of backstory here: Emilia had, a week prior, asked me what I wanted for my birthday. My answer was the same as it usually is: I wanted to spend time with her on the day itself and I wanted to eat something delicious, preferably ramen that night. Like I said before, I had learned not to trust plans on one's birthday. The only plan that had worked out rather well in the last five years was a surprise party thrown by Em on my 26th birthday. Or 27th... How the hell old am I? Anyway, very rarely do these things work out as planned and if you are like me and have anxiety, you know better than to trust plans on a special day because disappointment is a real bitch.
On this day, however, I was truly surprised to find that not only had Emilia heeded my wish, she blew the whole damn day out of the park.
It started with some very adorable birthday wishes through texts from family, friends, and strangers on social media (Do as I did and don't think about this last one.). This year, for whatever reason, there happened to be quite a few of them, and as cheesy as it sounds, it really lifted my spirits from the get go. I honestly didn't expect anyone to remember it, so I was really shocked and very grateful. (Really, thank you so much to everyone that wrote in or posted. I can't thank you enough; you sincerely contributed to warming some of the frost off my little heart.)
It then took an even more exciting turn when I went to make my morning tea and found the most incredible display of friendship sitting on our kitchen counter. My roommate, a very nice man by the name of David, had left an assortment of my favorite things out to greet me first thing. A lovely balloon, ton of sweets, sparkling water, and even a polaroid for my door (where I post pics of my darling friends to remind me that I must socialize more when I miss them lol). Already, the day had exceeded all of my expectations twentyfold.
The day really just kept getting more delightful from there. I heard from my family, whom I am sorely homesick for this year, and Emilia told me to meet her in Chelsea for 'a thing'. The thing turned out to be a surprise turn through the Festival of Life exhibit by Yayoi Kusama. IT WAS AMAZING. Personally, I was touched more by the paintings than anything else, but that's just because I love paintings. Lol.
We did a little shopping, a lot of walking, had ramen, got coffee, did the bar thing for the drinkers in the group, and saw a flick. We were joined by a very spicy fellow named Nate, and the most beautiful Irish rose, Ashley, for these adventures, and let me tell you: these bitches spoiled the shit out of me.
Not only did these folks make time to see my ass in NY, which is HARD to do with full time jobs and what not, but they even surprised with presents!!! I mean, AM I THE LUCKIEST MOTHERF*CKER ON THE PLANET OR WHAT?
If you don't live up here, let me just tell you that this city is a time vampire. The most incredible gift anyone could ever give me besides their honesty, is their time. And the fact that my friends have all been so generous this week with their's is beyond words. The fact that all of them seemed to have thought of things that would mean a lot to me, and that they know me so well, means so much. It really isn't the material things that make me so happy or made my birthday the best in years; material shit comes and goes like the seasons. It's the thought behind these precious items and the time it took to find or make them that melted me from the inside out and still keeps bringing tears to my eyes.
2016, for those who don't know me well, was a very difficult year for me. It was blessed and cursed in equal measure. It was frightening and exhilarating and grand and full of heartache. It taught me a lot and gave me a lot to consider both about myself, my close ones, and the world at large.
And as trying as 2017 has been in its own right, I would not change all of those challenges for the world. If the hardships and difficulties of my life have brought me such wonderful friends, such beautiful people, and so much love - then I'd like to offer up a toast to every shit year and every shit thing of the past.
Thank you so much to every hard, impossible, demanding or difficult thing. You brought me the loveliest people on earth, and I really am the luckiest person on this planet.
To sucky birthdays and happy ones. Here's to another year of friendship.
Fat Love.
xx